Part of our mission at Fox Motors is to meet the transportation needs and dreams of our community. To meet your needs, we have implemented Service Your Way, so as a valued customer, you can design how you service your vehicle.  
Having your vehicle maintenance completed has never been easier. Schedule service online or utilize our quick lane services with no appointment necessary, text your advisor for updates and approvals, and pay your bill online. You can complete your service via our touch-less services or one of our Fox team members can assist, it's up to you.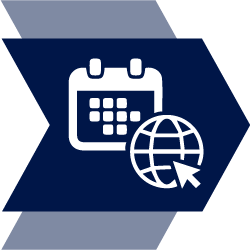 STEP 1: SCHEDULE APPOINTMENT
Visit any of our Fox Motors websites to schedule your next service appointment.
For oil changes and minor services, you can also utilize our quick lanes with no appointment necessary. You can schedule your next service appointment with our online scheduler.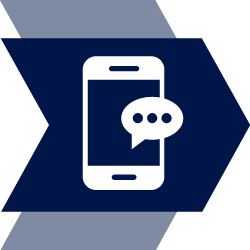 STEP 2: TEXT YOUR ADVISOR
To ensure that we can connect in a matter that works for you and your schedule, our Fox Motors Service Advisors can text updates and answer questions on your vehicle. This is in addition to email and phone calls.
If you would like to opt-in for text updates, please let your service advisor know upon check-in.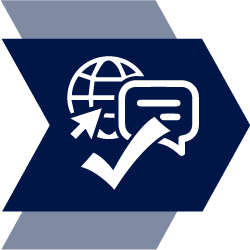 STEP 3: APPROVE WORK
At Fox, we believe working on your schedule and offer the opportunity to approve work via text, phone call and email. You also have the option to wait in one of our stores and can approve work in person. It is based on your preference and schedule.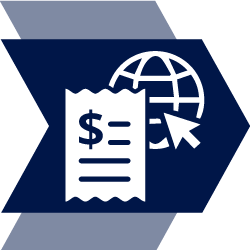 STEP 4: PAY BILL ONLINE
To accelerate your service checkout and save time, Fox Motors accepts online and in-lane bill pay for all service work. It's fast, easy and secure.

Select Fox Motors locations offer flexible payment plans on service and parts so you can Service Now. Pay Later. See your Service Advisor for details.
BMW of Farmington Hills

38700 Grand River Ave
Farmington Hills, MI 48335


Cadillac of Novi

41350 Grand River Ave
Novi, MI 48375


Chrysler Dodge Jeep Ram of Southfield

28100 Telegraph Rd
Southfield, MI 48034-1996


Chrysler Jeep Dodge Ram of Taylor

12000 Telegraph Rd
Taylor, MI 48180-4022


Fox Buick GMC

38000 GRAND RIVER
FARMINGTON HILLS, MI 48335


Fox Ford Cadillac

1450 North Mitchell Street
Cadillac, MI 49601


Fox Chicago Ford

2501 North Elston Avenue
Chicago, IL 60647


Fox Ford Grand Rapids

3560 28th Street SE
Grand Rapids, MI 49512


Fox Grand Traverse Ford

3464 N. U.S. 31 South
Traverse City, MI 49684


Fox Marquette Ford

3815 US 41 West
Marquette, MI 49855


Fox Mazda

3538 29th St SE
Grand Rapids, MI 49512


Fox Marquette Chevrolet

2653 US-41
Marquette, MI 49855


Fox Ann Arbor Nissan

3977 Jackson Rd
Ann Arbor, MI 48103


Fox Ann Arbor Acura

540 Auto Mall Drive
Ann Arbor, MI 48103


Fox Ann Arbor Hyundai

4001 Jackson Rd
Ann Arbor, MI 48103


Ann Arbor INFINITI

3977 Jackson Rd
Ann Arbor, MI 48103


Fox Ford Cadillac

1450 North Mitchell Street
Cadillac, MI 49601


Fox Toyota of Cadillac

1490 N Mitchell St
Cadillac, MI 49601


Audi Grand Rapids

6025 28th Street SE
Grand Rapids, MI 49546


Porsche Grand Rapids

6025 28th Street SE
Grand Rapids, MI 49546


Fox Subaru Grand Rapids

6115 28th St SE
Grand Rapids, MI 49546


Fox Acura Grand Rapids

4330 29th Street SE
Grand Rapids, MI 49512


Fox Chevrolet

632 E Main St SE
Caledonia, MI 49316


Fox Chrysler Dodge Jeep Ram

3844 Plainfield Ave NE
Grand Rapids, MI 49525-2452


Fox Chrysler Dodge Jeep RAM

4100 Plainfield Ave NE
Grand Rapids, MI 49525


Fox Ford Grand Rapids

3560 28th Street SE
Grand Rapids, MI 49512


Fox Honda Grand Rapids

3050 Broadmoor SE
Grand Rapids, MI 49512


Fox Hyundai Grand Rapids

4141 28th Street SE
Grand Rapids, MI 49512


Fox Kia

4141 28th Street SE
Grand Rapids, MI 49512


Fox Mazda

3538 29th St SE
Grand Rapids, MI 49512


Fox Nissan Grand Rapids

4430 28th Street SE
Grand Rapids, MI 49512


Fox GMC

5977 ALPINE AVE NW 49321
Comstock Park, MI 49321


Fox Marquette Chevrolet

2653 US-41
Marquette, MI 49855


Fox Marquette Ford

3815 US 41 West
Marquette, MI 49855


Fox Marquette Subaru

3825 US 41 W
Marquette, MI 49855


Fox Negaunee Chrysler Dodge Jeep Ram

701 US Highway 41
Negaunee, MI 49866-1018


Fox Negaunee Chevrolet GMC

705 US-41
Negaunee, MI 49866


BMW of Traverse City

2801 N. U.S. 31 South
Traverse City, MI 49684


Fox Grand Traverse Ford

3464 N. U.S. 31 South
Traverse City, MI 49684


Mercedes-Benz of Traverse City

3258 N. US 31 South
Traverse City, MI 49684


Fox Powersports

720 44th Street SW
Wyoming, MI 49509


Fox Shine Car Wash

3120 Broadmoor Ave SE
GRAND RAPIDS, MI 49512


Fox Shine Detail and Appearance Center

2890 Acquest Ave SE
Kentwood, MI 49512


Grand Rapids Harley-Davidson

2977 Corporate Grove Drive
Hudsonville, MI 49426


Fox Isuzu Truck

24630 Hathaway St
Farmington Hills, MI 48335


Jaguar Novi

25245 Meadowbrook Road
Novi, MI 48375


Land Rover Novi

25245 Meadowbrook Road
Novi, MI 48375


Quick Lane Tire and Auto Center

2950 Broadmoor Ave SE
Kentwood, MI 49512


Subaru of Macomb

23651 Hall Rd
Macomb, MI 48042


Venom Motorsports

4180 Jupiter Ave Ne
GRAND RAPIDS, MI 49525

Visit us at: , MI 49720