About Our Fox Family
Our vision, mission, and values are who we are, what we do and how we do it!

VISION
Working together moving people throughout life.
MISSION

Meeting the transportation needs and dreams of our community by hiring, developing and retaining passionate and knowledgeable people who create a lifetime of remarkable experiences.

VISION

Connecting people with their passion.

MISSION

Sharing our communities' passion for riding and active lifestyle by developing our industry leading team who can bring the passion to life.

HONESTY
We value integrity and have built our reputation by always demonstrating that we are genuine, real, credible, and transparent.
RESPECT
We show consideration, appreciation and respect for the individual in all of our interactions.
EXCELLENCE
We strive to provide more than what is expected by our customers, fellow team members and our community. We take pride in doing the job right and exceeding expectations.
TEAMWORK
We work together as a team to ensure our customers have a remarkable experience.
ENTHUSIASM
We have the energy and passion to provide our customers with the best service and strive to make their experience with us a remarkable one. Enthusiasm is contagious.
FUN
We enjoy what we do and the team members we do it with.
Our Leadership
Daniel (Dan) G. DeVos, Chairman & CEO and Diane R. Maher, President & COO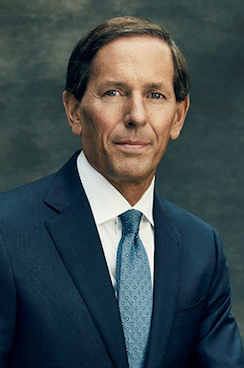 Daniel (Dan) G. DeVos
DeVos splits his time between DP Fox and numerous other family owned businesses. In 2011 he was appointed the chairman of the Orlando Magic of the NBA, as well as heads the Orlando Magic Youth Foundation. In 2017, the family added the Lakeland Magic (NBA G-League) and the Orlando Solar Bears (ECHL) to their sports portfolio. DeVos currently serves on Amway's Board of Directors and is a member of their Audit Committee. He also holds the title of Vice-Chairman at RDV Corporation. Additionally, Dan is a partner with Georgian Automotive Group, LTD. and is a limited partner of the Chicago Cubs.

Dan, along with his wife, Pamella, have worked hard to give back to the communities they call home. This work has included; Grand Rapids Symphony (Past Chair), Grand Rapids Art Museum, Whitney Museum of American Art National Committee (Past), DeVos Children's Hospital, Children's Miracle Network (Past Co-Chair), Frederick Meijer Gardens, and Northern Michigan University (Past Chairman). Dan currently sits on the boards for Hope Network and Grand Valley University Foundation (Vice Chair)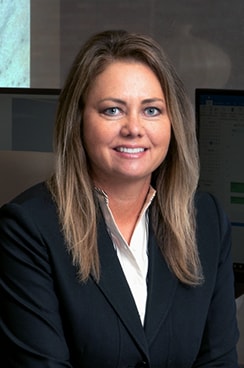 Diane R. Maher
Diane is the President & COO for Fox Motors. She started at DP Fox Ventures in 1993 as the firm's Vice President of Finance. She was promoted to Chief Financial Officer a few years later and to Chief Operating Officer of Fox Motors in 2009. She has handled acquisitions of all Fox Motors dealerships in her role as CFO and COO starting with the very first one in 2000. Diane previously worked at Deloitte & Touche LLP from 1987-1993 as an Audit Manager and as a financial consultant to DP Fox.

Ms. Maher is a graduate of Ferris State University where she earned her Bachelor's Degree in Accountancy. She received her designation as a CPA in 1987. She is currently a member of the Michigan Association of Certified Public Accountants. Ms. Maher serves on the Board and the Executive Committee for ODB Ministries and West Michigan Policy Forum. She also serves on the Mercantile Bank of Michigan Board of Directors.